Vinyl Flooring in Tawas City, MI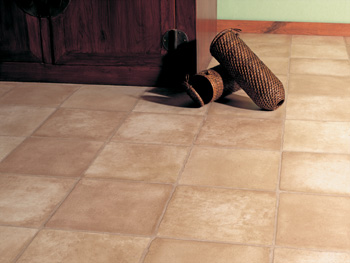 Do you want to update the flooring throughout your house? Want something that appears to be luxurious but doesn't cost a fortune? Seymour Carpets in Tawas City has the perfect solution for you: vinyl sheet flooring! Our large showroom is stocked with an endless array of vinyl in various patterns and colors. Whether you want to buy something that is classic and neutral or modern and unique, you can rely on finding all that you need to make over the flooring in your Tawas City house at Seymour Carpets!

Wood & Stone Patterns
Do you like the look of hardwood or stone floors? Seymour Carpets sells a budget-friendly alternative: vinyl tile and plank flooring. We have an assortment of styles that look just like real wood and stone. Available in various colors including the top-selling wood species, such as oak, maple, chestnut and cherry, you will find a material that is perfect for your house right away!

Notable Benefits
There are countless benefits that you will enjoy when you install vinyl flooring throughout your house. It is:
Low maintenance: Scuffs and spills are easily wiped clean
Durable: A protective top coat prevents the need for waxing
Versatile: Available in many colors and patterns and suitable for use in any room from the garage to the family room or kitchen
Water resistant: Protective layers keep water from absorbing and damaging subflooring

Additional Information
Are you interested in learning more about vinyl flooring prices? Call Seymour Carpets now at <PHONE> to speak with a sales specialist to learn more information about our top-notch products!



Contact us to give you a free estimate. We proudly serve the communities of Tawas City, Oscoda, National City, Au Gres, Hale, Greenbush, Mikado, Harrisville, Hubbard Lake, Lincoln, South Branch, West Branch, and Whittemore, Michigan.